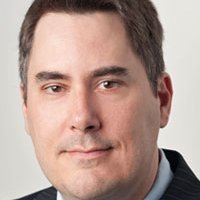 I am a Canadian competition and advertising lawyer offering business and individual clients efficient and strategic competition/antitrust law, advertising, white-collar crime, Internet and new media law advice.  I also offer competition and regulatory law compliance, education and policy services to companies, trade and professional associations and government agencies.
Significant experience counseling clients on the application of Canadian competition and regulatory laws and have worked on hundreds of competition, advertising and marketing, contest, conspiracy (cartel), abuse of dominance, compliance, refusal to deal, pricing and distribution and Investment Canada Act matters.
My practice experience includes business law firms in Toronto (Davies Ward Phillips & Vineberg), Vancouver (Lang Michener, now McMillan) and London (Linklaters) and in-house competition counsel for The Canadian Real Estate Association in Ottawa (one of Canada's largest associations).
Adjunct professor of competition law at UBC, Faculty of Law for four years, published widely in the competition and regulatory law areas and frequent speaker at industry events. Publications include The Competition Law Guide for Trade Associations in Canada (Carswell) and Competition Law and REALTORS®: What You Say and Do Matters (ACRE and CREA).
My work often involves working with litigation and other specialist counsel, economists, researchers and other experts to provide efficient, attentive and strategic advice to clients.
RECENT REPRESENTATIVE WORK
Some of my recent representative work includes: association related competition law compliance, competition law compliance programs, advertising and marketing law advice (including for several of the world's largest consumer products companies and a European Government), submissions to the Competition Bureau (including the Bureau's recent advocacy consultation), Competition Bureau complaints, competition and advertising law related memoranda, applications for Competition Bureau advisory opinions, acting on Canadian price-fixing cases, contest law advice, competition law seminars and presentations for industry groups, drafting contest rules/forms and assisting litigation counsel with competition law theory and strategies.
EDUCATION
B.A. – University of Toronto
M.A. – University of Toronto
LL.B. – Dalhousie University
TORONTO
800 – 2 St. Clair Avenue East
Toronto, ON
M4T 2T5
416.993.8852
steve@szentesilaw.com
VANCOUVER
1500 – 885 West Georgia St.
Vancouver, BC
V6C 3E8
778.867.5558
INDUSTRY EXPERIENCE
Industries in which I have experience providing competition/antitrust, advertising, trade, litigation and corporate/commercial law advice include:
Agriculture, airlines, architectural woodworking, architects, associations, broadcasting, car dealerships (misleading advertising and deceptive contests), cat food, cement, chicken farmers, computers, computer hardware, construction materials, copper mining, defence procurement, diamonds, digital media, direct marketing, dog food, energy, financial services, float plane airlines, floor plan finance, forestry, gaming, gem polishing, gold mining, grain elevators, hedge funds, insurance, labour unions, LCD monitors, manufacturing, media, mining, news wire services, online contests, online gaming, online search engine ranking, outfitting and hunting expeditions, pencils, pet food, pharmacies, port terminal grain handling facilities, potash, printing, rail, real estate, real estate self-storage, real estate boards, real estate services, residential home construction, retail, retail books, roofing shingles, satellite communications, silver mining, social media, software, stock exchange services, telecommunications, telemarketing, theatre exhibition and film distribution, tires, tourism, trade associations, trailer leasing, transportation, upstream oil and gas, and vitamins.
PRESENTATIONS
PUBLICATIONS
RECENT MEDIA